HERBAROM, our traditional plant-extraction methods
How to extract the best from plants? How to collect the natural assets of each variety to respond to your projects and meet your requirements?
At HERBAROM, our aim is to take care of what nature offers us, while meeting the needs of our customers. For this, we opt for ancestral plant-extraction methods that we have been able to adapt to an industrial scale. Discover our methods.
Ancestral plant-extraction methods at the service of the industry
At Herbarom, respect for plant matter has always been our priority in our plant-extract manufacturing processes. Depending on the project, we carefully study the choice of extraction method to guarantee the high quality of our ingredients. As such, we: 
limit the impact of our industrial activities; ;
respect the very essence of the plant;
align ourselves with our conviction that Nature and Man can live in symbiosis. 
Men and women work every day within our industrial group to extract the best of plants with passion.. 
We are guided by respect for what surrounds us and, as such, respect our commitment to act as ambassadors of the Naturalness.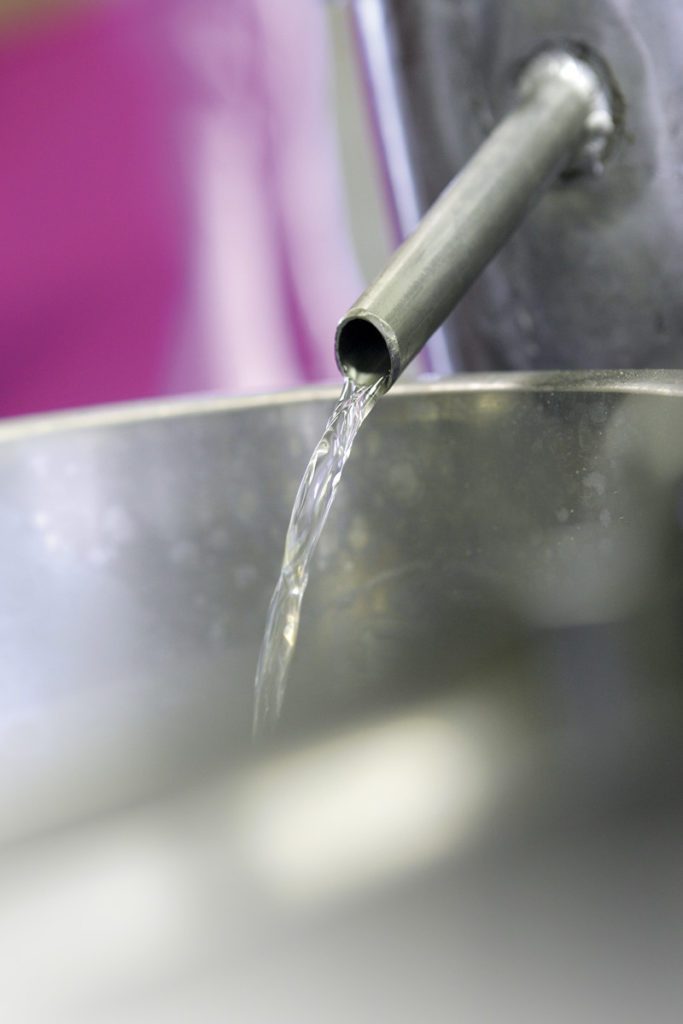 Our three main extraction methods: distillation, extraction and mechanical pressing
Each year, we process more than 900 tonnes of raw material,whether dry or fresh, in our production units, to make our natural ingredients.
From these plants, we extract our ingredients through three main techniques: distillation,extraction and mechanic pressing.
Steam distillation makes it possible to obtain essential oils, hydrolates and plant waters, which include distilled waters and floral waters.
Distillation is a demanding and delicate technique. Here, we must extract the most subtle but also most fragile aromatic substances from the plant, aiming to never alter its qualities.
Four main steps are required to distil a plant : 
The steam passes through the plant to extract the volatile elements contained in the plant's essence pockets.
Upon contact with heat, these pockets explode and release their precious contents. The molecules and olfactory notes of the plant are then released. 
The steam, then laden with essential oil, circulates in a coil surrounded by cold water and returns to liquid form through condensation.
The precious liquid flows to the Florentine flask, where the distillate is collected.
The plant therefore releases its volatile molecules, guided by the hand of man and in total respect for nature. 
This steam-distillation process can be applied to a very wide variety of plants. This historic industrial technique requires all our know-how, and forms part of our values of environmental protection and respect for the plant and its very essence. 
Extraction makes it possible to obtain macerated oils, aqueous extracts, hydro-alcoholic extracts, hydroglycerine extracts and even glycolic extracts.

Plant extraction is a process which aims to extract certain components from plants. This operation separates solids from liquids. In other words, the plant, the solid body, is immersed in a solvent which may be oil, water, alcohol or a mixture of several solvents. The desired plant compounds are then solubilised and captured in the solvent. As a result, we obtain the desired extract.

Extraction by brings together two major processes:
Maceration: static process at room temperature or hot with slow infusion
Leaching: dynamic process with the continuous circulation of a fluid to deplete the plant
Then, at the end of the extraction operation, the plant and solvent are separated by decantation or pressing.
The extract obtained is then filtered. Filtration can range from simple clarification of the extract to so-called sterilising filtration, depending on particular needs.

The extract can also be pasteurised to eliminate microorganisms and the risk of bacterial contamination. 
It is also possible to concentrate the extracts by removing a portion of the solvent.
Mechanical pressing makes it possible to obtain vegetable oils and butters, as well as certain essential oils, in particular those of citrus fruits.
This includes cold-pressing, hot-pressing and hydraulic-pressing processes, among others.

These extraction operations are complex and sensitive. They require both the total mastery of plant properties and extraction techniques. However, the mastery of mixtures, dilutions, plant/solvent ratios, temperatures, extraction times and rest times are all know-how that we have acquired over the last 25 years.
Did you know? We work with over 150 different plant species to make our natural ingredients. Available in different forms, we will accompany you to find and define that most suited to your use.
Once extraction has been completed, we must continue on to homogenisation and stabilisation of the product, in order to guarantee excellent preservation and good integration within the formula of your product.
In addition to our ingredients, and thanks to our expertise in liquid and powder formats, we can offer you several types of custom mixtures: 
Liquid mixtures of several extracts, essential oils, macerated oils, or different types of liquid ingredients.
Mixtures of raw plant powders, specific to the agricultural and animal-feed market, obtained by grinding the dry plant. Different parts of the plant may be used depending on the desired objectives.
Powder mixtures and powder mixtures incorporating liquid ingredients, such as essential oils. These mixtures are specific to the agriculture and animal-feed market.
Compliance checks are carried out in our own analysis laboratory: here, we ensure that the ingredients comply with the desired chemical and organoleptic specifications. Our role is to ensure that our product meets your expectations, and that it is created through an approach that is ever more respectful of nature and its close link to Man.
Because nature offers us the best, extracting plants is an art that requires rigour, commitment and high standards. Since our foundation in 1994, we have continued to develop our know-how and transmit it with passion.