Serving as a committed business partner, at your side for all your tailor-made food-supplement innovation projects
Sleep, stress, immunity … Modern consumers turn to food supplements for a host of health and wellness issues.
Discover our tailor-made support for food supplements that meet your customers' expectations.
The market for food supplements has been growing steadily in recent years. As a result, consumers, concerned and attentive to their well-being and health, are turning more and more to food supplements in an increasingly holistic approach to their health, with a growing interest in natural solutions.
Veritable allies for our health, food supplements enjoy pride of place in our daily lives.
In order to make it possible to take them everywhere, they expect various: stick, water-soluble powder, capsule, tablet, spray and more, increasingly inspired by our eating habits.
Based on this observation, choosing the right natural ingredients, the right galenic support and the right packaging is where the expertise of food-supplement manufacturers comes in.
PHYTÉO LABORATOIRE is your business partner with industrial mastery and expertise in manufacturing for more than 25 years for the success of your tailor-made projects.
A variety of food supplements adapted to the needs of your customers
More than one in two French people consume food supplements.
(source Harris Interactive for Synadiet – 2022)
Food supplements meet a wide variety of needs and consumer profiles. The most sought-after areas of benefit include:
Le stress et le sommeil
Digestion and intestinal transit
Vitality and immunity
Beauty
Joints and growth
The gestion du poids
The respiratory tract and ENT matters
Integrating plant extracts for the manufacture of your tailor-made food supplements
Plant ingredients can account for up to 70% of the formulation of a food supplement.
As a manufacturer of food supplements, it is essential that we offer you products with quality plant extracts that perfectly meet the needs of your customers, guaranteeing compliance with the regulations in force.
The benefits of natural ingredients are two-fold:
Marketing : adapting your offering to market needs
Fonctional : using ingredients with real proven efficacy
Formulation, a mastered expertise
Obtaining the best plant extracts requires exceptional know-how: cultivation, extraction, formulation, regulation, certification and industrialisation. This is the expertise offered by the HERBAROM group, through its two entities – Herbarom Laboratoire, which produces the extracts; and Phytéo Laboratoire, which products the finished products.
Thanks to our historical know-how in the extraction and distillation of plants, as well as the use of liquid and dry galenicals, we have the expertise to guide you in the choice of plant ingredients best suited to your nutraceutical-solution aim. What's more, we ensure regulatory compliance and offer our advice on future regulatory developments.
As a result, you'll enjoy an exclusive formulation that carries the DNA of your brand and offers you the necessary marketing storytelling.
Much more than just ingredients, these plants of ancestral use, specific terroirs and know-how will contribute to the success of your tailor-made formulation and finished product.
What are the star ingredients in your formulations?
A concentrate of potent active molecules offering multiple specific health benefits.
Discover four of our organic essential oils with proven health benefits:
has interesting properties for the digestive system and respiratory tract.
act on the respiratory tract.
has soothing virtues that allow us to fight stress.
Rich in polyunsaturated fatty acids such as omega 3 and 6. These are natural allies for maintaining good health. 
Focus on our four vegetable oils used for human health thanks to their benefits:
The choice of packaging is an important step in the development of your tailor-made product. 
It guarantees the stability and preservation of the product over time, protecting it in particular from moisture and light. It must be adapted to the product to be packaged, combining both safety and practicality in order to adapt to your target market's mode of consumption and facilitate both dosing and handling.
It also responds to logistical challenges: transport, weight and volume, including for their shelf-stacking in pharmacies.
A real medium of communication and visibility for your brand, it also bears the mandatory legal and usage information for the proper use of your food supplements.
Finally, packaging must also meet environmental objectives, such as the three Rs: reduce, reuse and recycle, as this also demonstrates the brand's eco-responsible commitment.
To meet your expectations and imagine the packaging of tomorrow, we are constantly on the look-out for solutions that best align with your brand's values. 
We can advise you in the development of primary (bottle, spray, blister pack or pill container) or bulk packaging, right through to secondary packaging in your brand's colours.
At each stage of your project, we are at your side and ready to take on any challenge.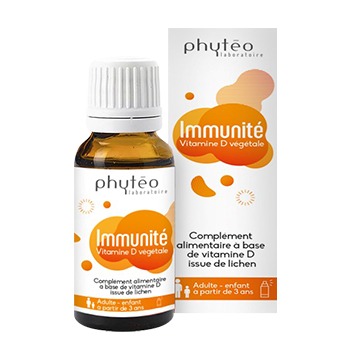 Tailor-made support at every stage of your project
Your project is much more than a project for us. It is a committed and efficient collaboration seeking to work together in order to develop the solutions adapted to your market.
From product design to final delivery, our tailor-made support allows you to benefit from vast technical expertise, particularly with regard to formulation, regulation and sourcing issues, as well as commercial and marketing matters.
During your project, we act in nine stages:
INSPIRING
1. Market trends: areas of benefit, innovation, search for new active ingredients, etc.
2. Product inspiration: with product-demonstration concepts
CO-CREATING
3. Definition of the project brief
4. Selection of product solutions: with support for the development of specific formulas
5. Regulatory validation: in accordance with current legislation
6. Sourcing raw materials: for a selection of quality ingredients
7. Final formulation
CREATING
8. Industrialisation
9. Launch pack for marketing: dossier and technical support (registration, stability, efficiency studies, etc.), sales pitch and packaging
At HERBAROM, we act as a think tank: selecting trends, measuring their impacts and integrating this knowledge into our innovation pipeline – all strengths that allow us to bring you proposals and solutions for your food-supplement project.
NEED SOME INSPIRATION? DISCOVER OUR SELECTION OF PRODUCT CONCEPTS